Teams of young Canadian citizen scientists are heading out into the field this fall on a special mission.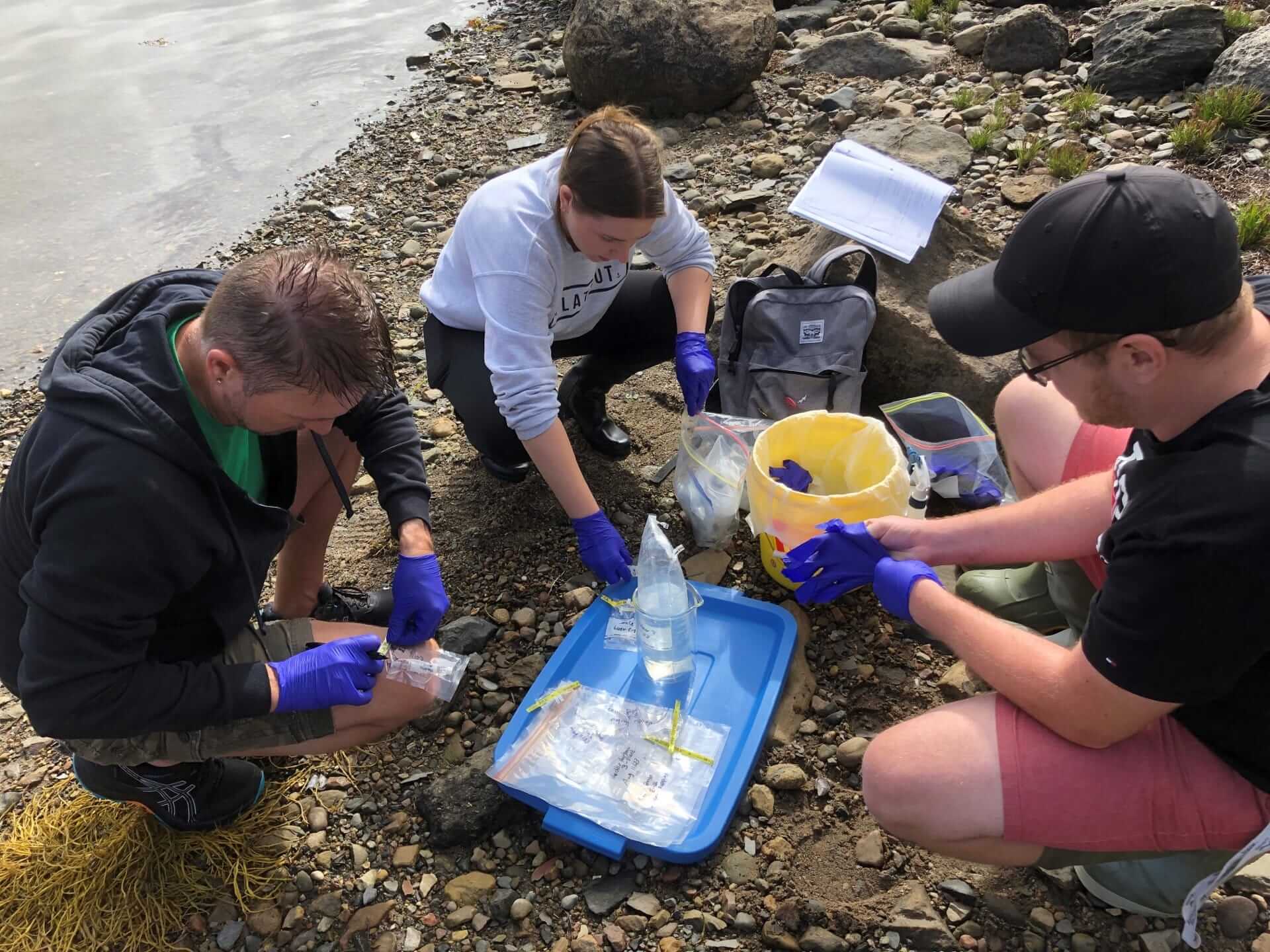 Their task: to collect essential baseline data at local shorelines and contribute to scientific research that protects our coastal ecosystems.
Educators everywhere are challenged by the rapid and accelerating pace of change. Change that will profoundly impact the lives of their students and work opportunities available to them in the future. The Coastal Explorers Field School is helping science educators keep pace with the new reality, providing them and their students with alternative out-of-classroom learning opportunities linked to real-world scientific research. Our Mission: to foster a new generation of data-literate young professionals and community leaders committed to stewardship of our coastal ecosystems and the sustainability of our coastal communities.
Current Projects
SCIENCE IMMERSION WORKSHOP 2023: A PROFESSIONAL LEARNING SERIES FOR SCIENCE EDUCATORS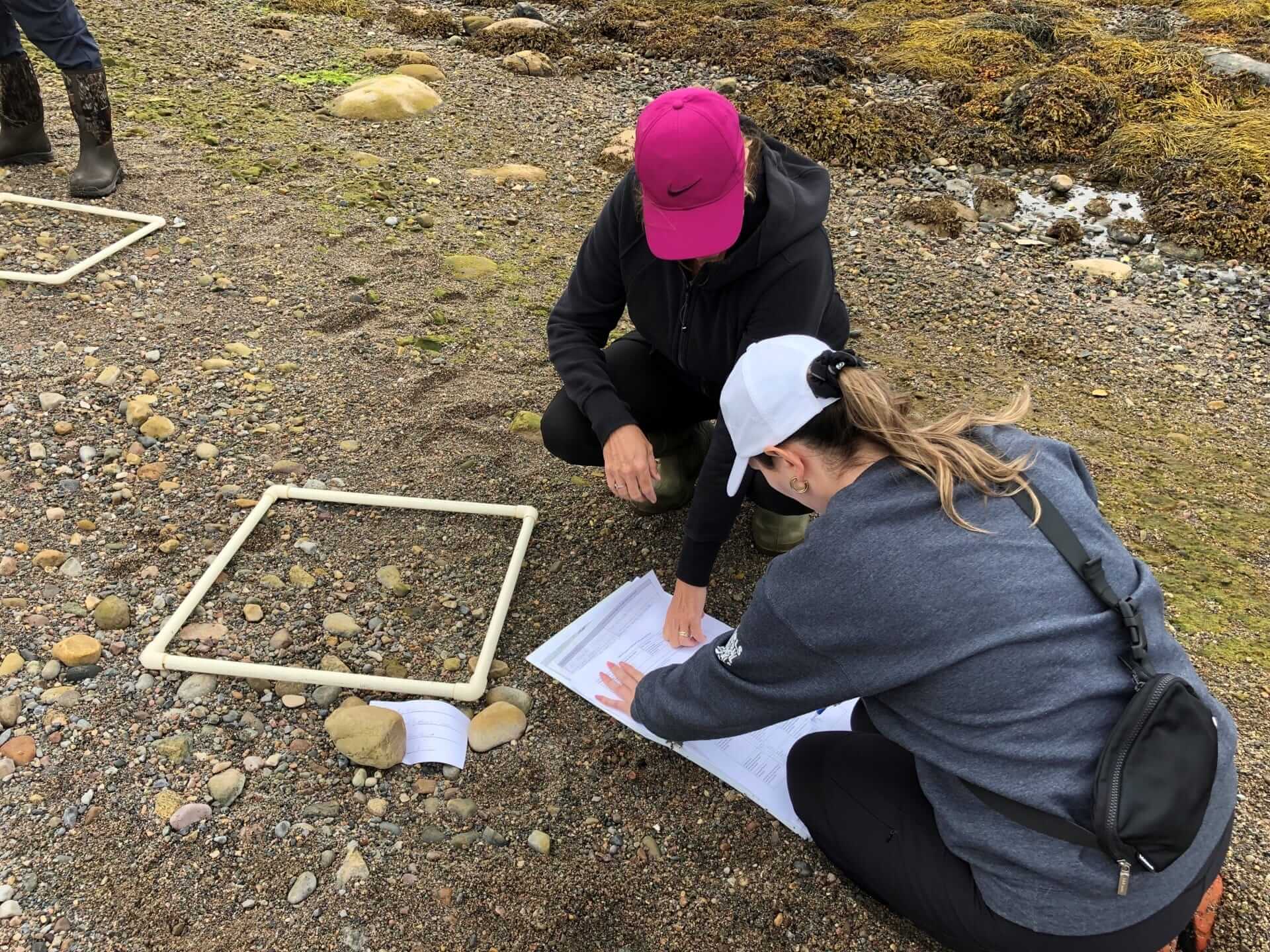 Held in August each year, the Science Immersion Workshop provides intermediate and high school science teachers and curriculum specialists with a fully immersive learning experience in coastal and marine biodiversity monitoring.
Current Projects
JOB SHADOWING AT SEA: A CAREER EXPLORATION SERIES FOR INUIT YOUTH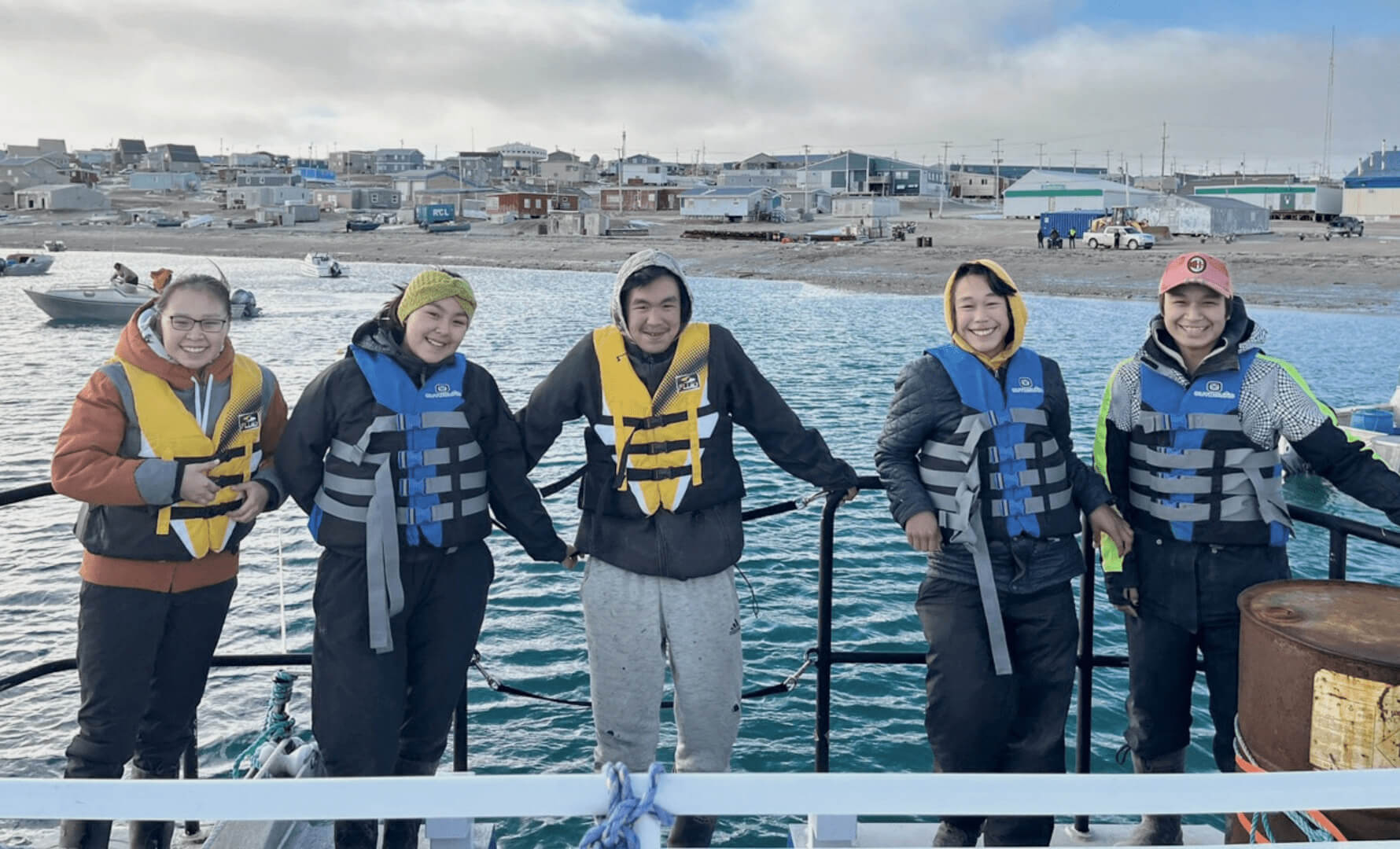 Job Shadowing at Sea is a new multi-day career exploration series for high school students in Nunavut, a territory of Northern Canada in the Eastern Arctic.
Current Projects
EXPLORING COASTAL ECOSYSTEMS IN THE EASTERN ARCTIC USING eDNA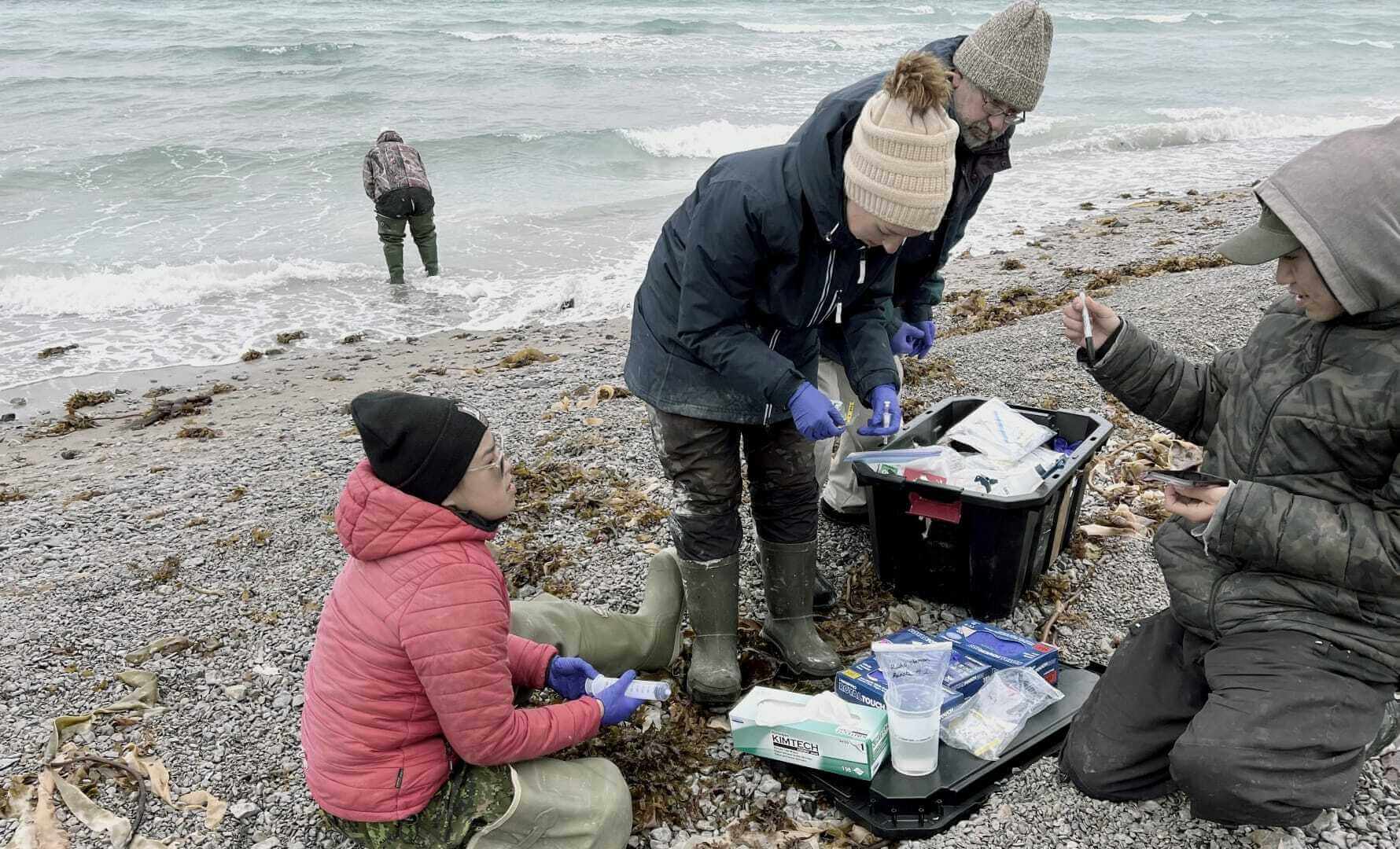 New DNA-based approaches are revolutionizing the way we characterize and monitor marine biodiversity.
Projects in Development
AQUATIC INVASIVE SPECIES MONITORING USING eDNA
The Aquatic Invasive Species Monitoring Program is a curriculum development project being piloted in collaboration with science teachers and curriculum specialists in the province of Newfoundland and Labrador.
MONITORING MARINE MAMMALS IN THE EASTERN ARCTIC
Monitoring of marine mammals is a new module that will be integrated into the Exploring Coastal Ecosystems of the Eastern Arctic monitoring program, starting in the spring/summer of 2024

CHECK BACK IN THE FALL. WE WILL BE FEATURING NEW AND EXCITING STORIES BY OUR PROGRAM PARTICIPANTS AS THEY HEAD OUT INTO THE FIELD IN THEIR RESPECTIVE LOCATIONS.
Students and their teachers will be engaged in collecting baseline data at their local shorelines. In doing so, they will be helping to protect our coastal communities and coastlines from the impacts of climate change and human activity. And importantly, they will be enhancing scientific knowledge of coastal changes by contributing valuable baseline data to scientists and policymakers.
Who We Are
We are a group of educators, scientists and program developers dedicated to helping people teach and learn about our coastal environments and the sustainable development of our ocean resources.
The Coastal Explorers Field School is the outgrowth of our work in ocean education over the past 10 years with the K-12 school system in Newfoundland and Labrador on Canada's east coast. Going forward, our mission is to continue driving innovation in Ocean-STEM education, prototyping and field-testing new approaches to experiential science education and career development for K-12 students and teachers. Collaboration with our many partners is key to our success.
What We Do
We design youth outreach and citizen science programs linked to real-world research and marine biodiversity monitoring projects for corporate, government, and education partners.
In collaboration with scientists, we develop and deliver professional learning workshops for science educators and local field staff. We equip them with the knowledge, tools, and technologies they need to deliver the programs to school groups and visitors at partner field sites.
Workshops are designed to help science teachers integrate the citizen science programs into the curriculum and their classroom teaching. Teacher collaborators implement the program with their students, increasing the reach and impact of our citizen science programs.
Since 2017, we have trained 80 pre-service teachers and over 50 in-service teachers from 30 schools, reaching over 2400 students in every region of the province. In Nunavut, a territory of Northern Canada in the Eastern Arctic, we are training 24 high school students from two pilot schools starting in the fall of 2023, with a goal of expanding the program to high school students in 13 communities in the Qikiqtani Region of Nunavut over the next five years.
PROJECT TEAM
Lead, Project and Partnership Development: Maria G. Giovannini, Coastlines Educational Consultants Inc.
Scientific Advisor: Dr Robert Gregory, Research Scientist, Coastal & Freshwater Ecology Section, Fisheries and Oceans Canada
Program Evaluation and Impact Assessment: Dr Ross Elliott, Coastlines Educational Consultants Inc.
Partnership Development (EU – Portugal): Natacha Fudem
Digital Media Library: Antoinette Fekete, Coastlines Educational Consultants Inc.
PROGRAM PARTNERS
Field programs linked to the high school curriculum have been developed in collaboration with science educators affiliated with school districts and departments of education in the province of Newfoundland and Labrador and in the Qikiqtani Region of Nunavut in the Eastern Arctic.
Collaborators include: Dr Jessica Bean, Director of Science and Outreach, FieldScope; Beverly McClenaghan, Senior Ecologist, eDNAtec, Centre for Environmental Genomics Applications (CEGA).
GET IN TOUCH!
If you'd like to discuss our programs and explore partnership possibilities, send us an email at: contactus@coastalexplorers.ca