Citizen Science Projects for Grades 9-12
Our citizen science projects get students out in the field to experience firsthand what they've been learning in the classroom. The projects are linked to current curriculum outcomes and are intended to provide rich experiential learning opportunities to increase science and data literacy in your classroom. Each of our projects comes with pre-and post-field trip resources that aim to help better prepare students for this out-of-classroom learning experience.
Coastal Ecosystem Monitoring Project
The coastal ecosystem monitoring project was developed and field-tested in collaboration with research teams from Parks Canada and Fisheries and Oceans Canada. The project is based on the long-term ecosystem monitoring research of Dr Robert Gregory and his team at Ecological Sciences Section of Fisheries and Oceans Canada.
The project offers engaging, skills-enhancing learning experiences that allow students to explore their own coastal environments while making meaningful contributions to real-world science. Students learn field research skills while helping scientists monitor changes in marine biodiversity, invasive species, and human impacts on coastal environments.
The goal of the project is to enhance student learning about the ocean by engaging students in meaningful long-term monitoring of their local shorelines, and by providing a unique opportunity for them to connect and collaborate with their counterparts in other schools and geographic regions, share their projects, and generate discussion and dialogue.
Guide to Coastal Monitoring for Teachers
A guide to coastal monitoring for teachers was developed and introduced at a teacher institute in August 2021. The material was field-tested with the first cohort of teachers from 15 schools in Fall 2021 and Spring 2022.
Student Sampling Guide
A sampling guide for students has been developed detailing all the steps in the data collection process, from preparing for the fieldwork to setting up the sampling site to protocols for data collection. Activities include: a physical environment survey, biodiversity survey, and anthropogenic effects survey.
The Teacher Guide and Student Sampling Guide are being tested in the field and teacher and student feedback collected to further refine and improve the guide. A mobile app version of the Student Sampling Guide will be created with student participation during the R&D program.
Projects in Development
Two new citizen science projects are in development and will be field-tested as part of an extended R&D program:
Coastal Erosion Monitoring Project
Invasive Species Monitoring Project
A special 30-hour coastal monitoring module is also in development that will enable students to meet their community service volunteer hours required for high school graduation in Newfoundland and Labrador schools.
These citizen science projects are being field-tested in collaboration with our partner schools and partner field sites in different areas of the province.
Digital Tools for Fieldwork
During the field-testing phase, students will learn to use a range of digital tools for fieldwork, including an aerial drone to create a detailed site profile and visually record information such as geological features, substrate, geomorphological features, type of surrounding terrestrial vegetation, and so on.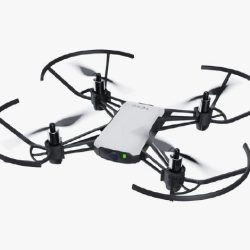 An underwater drone will also be used during field-testing of the new invasive species monitoring project.