The first cohort of 15 teachers were introduced to the coastal ecosystem monitoring program at the Ocean-STEM Institute in Experiential Learning held August 18 – 20, 2021, in Terra Nova National Park on the east coast of Newfoundland and Labrador.
Science Immersion Workshops
Ocean-STEM Institute is the second in series of professional development workshops for science teachers and curriculum specialists. The science immersion workshops combine experiential learning with essential new tools for fostering data and digital competencies while instilling values of citizenship and stewardship of our marine and coastal environment.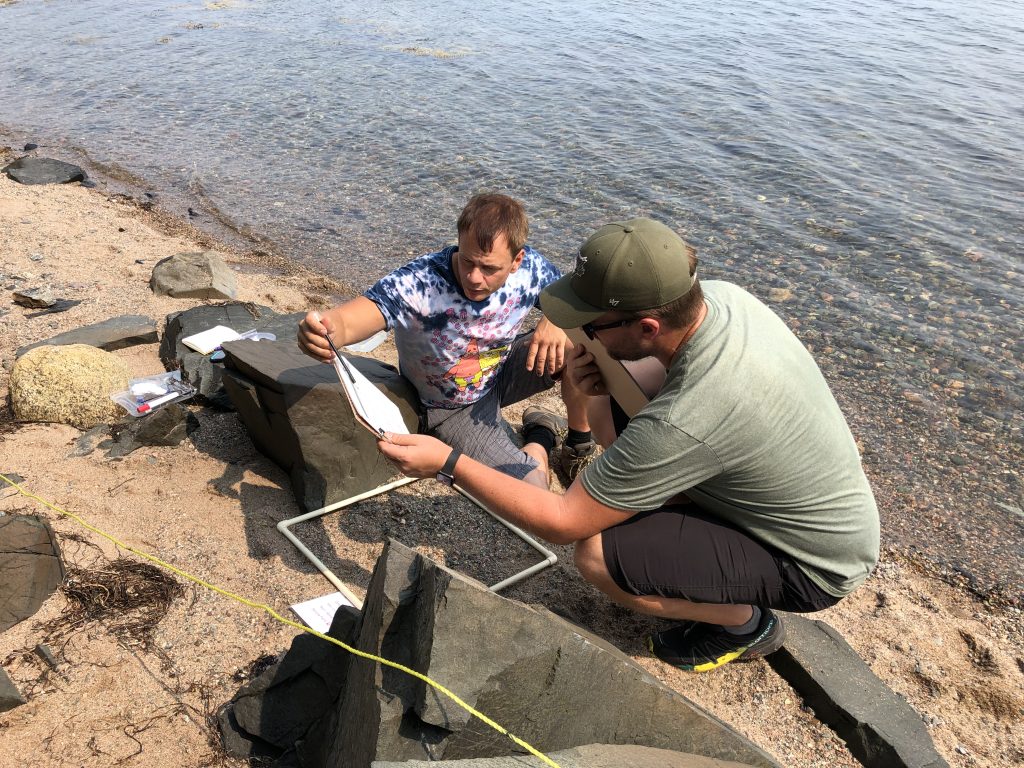 Each of the 15 teachers implemented the field program by taking their students into the field for two to four field trips in Fall 2021 and Spring 2022.
Fieldwork kits and accompanying teacher resources in digital format are provided to the teachers. A one-day Educators Symposium is planned for end of the field season in November/December 2022 to review and assess the implementation of the program. Based on the learning from Year 1, and pending confirmation of funding, the field workshops will be offered in 2022 and 2023.
The science immersion workshops are being developed and field-tested in collaboration with Parks Canada, Fisheries and Oceans Canada and the NL English School District.
Science Immersion Days at Sea
Since 2018, program and curriculum specialists with the NL School District and NL Department of Education have been hosted in the Fall on an inshore fishing and tour boat for a full-day immersion in the inshore fishing industry. Activities included dissecting a freshly caught cod fish with a local fisherman and using an underwater drone for species and water quality monitoring. In 2022-2023, we will be experimenting with a new module to familiarize educators with an exciting new technology for monitoring the ocean environment: environmental DNA.