The Coastal Explorers Field School program provides teachers and students alike with the opportunity to interact in the field with scientists working on real-world research projects. Back in the classroom, classes can sign up to interact further with the scientists and pose questions via our series of interactive sessions.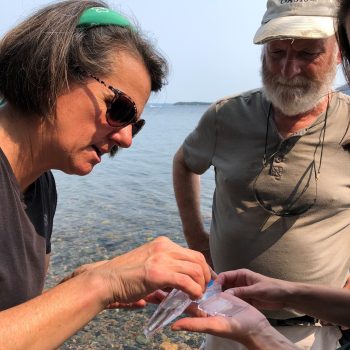 Livestreaming from the Field
As part of our R&D program we will be experimenting with livestreaming from the field with our participating scientists. Here is a video clip from May 2022 of Dr Bob Gregory conducting fieldwork in Terra Nova National Park, Newman Sound, where he has been conducting research on juvenile cod for over 30 years.
Online Interactive Sessions
Participating teachers will also be able to invite a scientist to speak to their class by using a searchable database and submitting a simple request form. Project staff will coordinate the sessions.
Presentations are between 30-45 minutes in length, followed by an interactive Q&A session. In the Fall 2021, students from four of the school groups who had done the coastal monitoring in their regions were able to connect directly with Dr Gregory virtually and put questions to him about his research.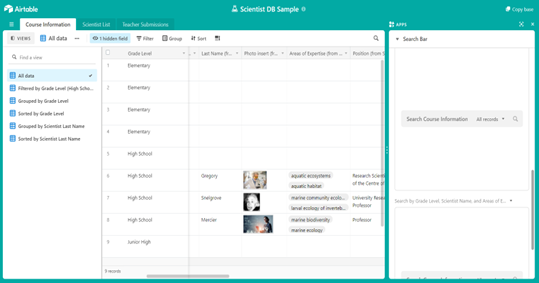 Webinar Series with Guest Scientists
The Coastal Explorers field program aims to enhance the teaching and learning of science while engaging and motivating the next generation of scientists. The concept for the webinar series is to bring contemporary research and authentic data into the classroom.  A schedule of programming will be made available at the beginning of the regular school year.