Digital Collaboration Platform
Coastal Explorers has partnered with US-based BSCS Science Learning to add an exciting new feature to
the hands-on fieldwork experience offered by the Coastal Explorers Field School. Participating schools are
able to host their students' citizen science projects on a digital platform, FieldScope, and enable their
classes to collaborate and share their projects with school groups in other regions.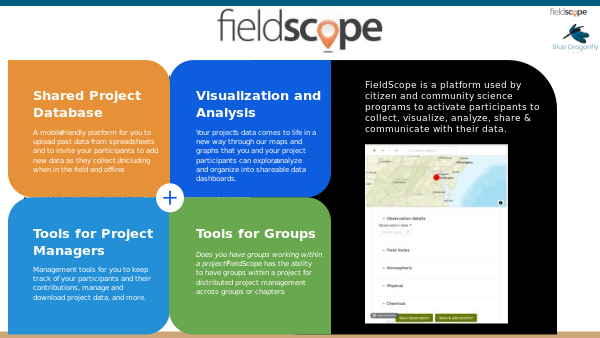 How it Works
Student groups can add their data from their field work using mobile devices with an offline mode.
Student groups can sign in using educator-created credentials, or student-generated accounts (when appropriate).
Educators can generate digital data sheets for students to enter their own data from the field without the
hassle and privacy concerns of students creating their own accounts.
Within a project, groups can be set up and participants can select a group to join thereby having easy
access to their group's data and feeling part of a cohort.
Enhancements to the Digital Platform
As part of the R&D program, Coastal Explorers is collaborating with the FieldScope team on
enhancements to the digital platform to further aid and encourage school-to-school and group-
to-group collaboration, including:
More social sharing of data stories with a built-in community module that encourages
exploration and engagement,
Better discovery and combination of datasets for purposes of analysis, sharing and
collaboration,
Integration of discussion forums directly into project pages to facilitate building
communities of engaged participants and to support learning.